Latest News & Events
2018-03-22 10:28:26
MKCSCC: Meeting with the Thames Valley Police
There has been a spike in burglaries recently that have affected the Chinese community. Recent events could suggest a possible link to Chinese families and individuals owning restaurant and takeaway businesses. The Community and Diversity team at Thames Valley Police would like to meet the Chinese Community, offer safety and preventive advices and answer your questions.
The MK Chinese School will organise this meeting, which is to be held between 12:15pm to 2pm on Sunday 8th April 2018 at Room A201 St. Pauls Catholic School.
We welcome all Chinese living in Milton Keynes and nearby areas to this meeting. If you know someone who has been a victim of burglaries or robbery, or is interested in learning some safety advices, please help spread the words and invite them to the meeting.
Thnak you very much.
Regards,
MK Chinese School
---
This message is translated to Chinese using the Google Translate service:
最近爆发的爆窃事件已经影响到华人社区。 最近的事件可能表明与中国家庭和个人拥有餐馆和外卖业务的可能联系。 泰晤士河谷警察局的社区和多元化团队希望与中国社区见面,提供安全和预防性建议并回答您的问题。

MK中文学校将于2018年4月8日星期日下午12点15分至2点在圣保罗天主教学校A201室举行这次会议。

我们欢迎所有住在米尔顿凯恩斯和附近地区的华人参加这次会议。 如果您认识某人曾是盗窃或抢劫的受害者,或有兴趣了解一些安全建议,请帮助传播这些文字并邀请他们参加会议。

非常感谢。

问候,

MK中文学校
2018-03-18 08:47:55
MKCSCC: School close today 18th March 2018
Due to the wintry weather, the school is close today. All classes are cancelled. Please do not come to the school.
Take care!
MK Chinese School
Quick Information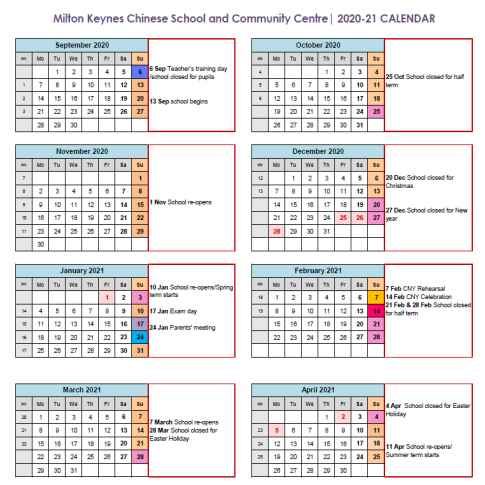 School Calendar

School Enrolment Form

Membership Form

Volunteer Form
Charity Number: 1082578