Latest News & Events
2019-12-08 10:51:05
MKCSCC: Non-Uniform Day
On Sunday 15th December, the school will hold a Non-Uniform Day on which students can choose not to wear school uniforms for a donation of £1 to the school. If your children want to participate, please remember to ask them to bring £1 to the school and hand the money to their class teachers.They are welcome to wear something that is Christmasy. All profits made will be used to fund the School.
Best regards,
Milton Keynes Chinese School
2019-12-06 21:45:06
MKCSCC: Chinese New Year Celebration 2020
This is to announce that our Chinese New Year Celebration will take place on Sunday 2nd February 2020 at the The Stable Theatre, Wavendon between 12:00-2:30pm. Then a Chinese buffet is to be held at a local Chinese restautrant between 3:00-5:30pm (The exact place and timing are to be confirmed).
The theatre tickets for the Chinese New Year Celebration can be bought from the School office from Sunday 5th January 2020. The price for the theatre ticket is £10 per person. The theate tickets are very limited. To avoid disappointment, please come and buy the tickets early. The theatre tickets for our students are free, but a refundable £10 deposit per student is required. The deposits must be handed to their class teachers by 12pm Sunday 15th December 2019. After this date, no free ticket will be issued. Students must also attend the event in order to get the refund.
Please note, audiences are not allowed to enter the theatre before they are told to do so. Only staffs and performers (including student performers) may enter early for rehearsal and preparation. For student performers, please bring your own packed lunch as the school will not provide lunch.
Thank you for your co-operation.
Best regards,
Milton Keynes Chinese School and Community Centre
Quick Information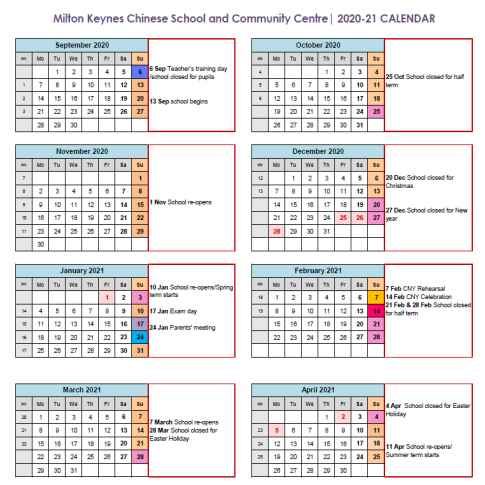 School Calendar

School Enrolment Form

Membership Form

Volunteer Form
Charity Number: 1082578