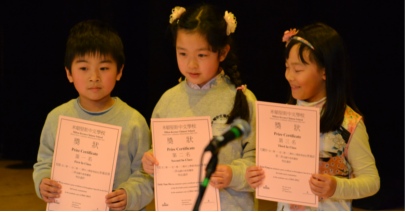 We offer a wide range of classes to cater for learners of varying levels. Our students number totalling more than 250. Class sizes range from 10 to 20 students, with one teacher assigned to each class and for classes with younger children, a class assistant is generally provided. School terms are similar to that of the state schools.
We are an accredited YCT/HSK Test Centre. All our teachers receive both in house and external trainings on a regular basis. With our teachers' dedications and commitments, our students regularly achieve excellent results from external exams such as GCSE, A-Levels, YCT and HSK.
We are a member of the UK Federation of Chinese Schools, UK Association for the Promotion of Chinese Education and Milton Keynes Council of Voluntary Organization.
If you wish to enroll as a student of our Sunday School, please fill in and send back this School Enrollment Form.
The smooth running of the School relies heavily on the hard work of a team of volunteers who work behind the scene. We are always looking for more volunteers to join in this endeavour, and we welcome any help you can give. If you are interested in being a volunteer, please fill in this Volunteer Form and send it back to us.